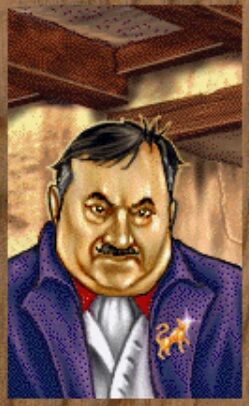 Jaegers are a class of Antaran nobles in Betrayal in Antara. Named after a predatory animal which is frequently mentioned but never seen, they appear throughout the game.
Role
[
]
In Antaran politics, Jaegers are chosen from "highest of noble Houses" whose families supported Valorian before the Empire. They form the administrative staff of the Empire; manage the Imperial Palace; oversee the Shira; and monitor adherence to Imperial law.
The symbol of office for a Jaeger is a gold pin in the shape of the animal that inspired the title. Jaegers live and work throughout the Empire.
Trivia
[
]
The political role of Jaegers is described in Antaran Political Structure, a treatise written by Pernath Academy staff.
"JAEGER" is the solution to a lever chest riddle: "Stodgy blueblood, Imperial emblem, ferocious predator."
The tavern song The Farmer Girl has a verse comparing the charms of a richly bedecked Jaeger's daughter to those of the titular farmer girl.